Conference Speakers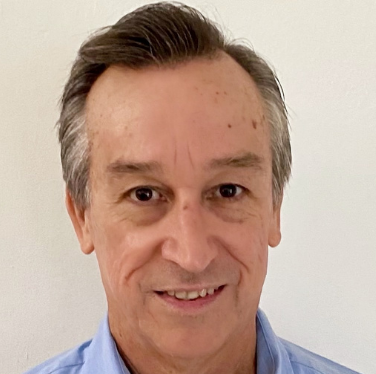 Jaime Basagoitia
Vice President & General Manager | Trans-Express
For over 10 years Jaime Basagoitia has steered Trans-Express through a rapid expansion, both financially and geographically overseas. He was instrumental in migrating Trans-Express from a brick and mortar mail forwarding company to an e-commerce intensive shipping company. Trans-Express is best known for providing foreign consumers with a US based "ship to" address. This service makes it possible for a foreign person or company to shop on line at US Stores. Trans Express' business model solves one of the most pressing issues in International E-commerce today: cost-effective international delivery of direct ordered goods to single users worldwide. He was also instrumental in developing strategic alliances both in and outside the world of logistics. His experience in forging these alliances during the transition time to a digital economy, gave him an insider's view and understanding of the trends now dominating the industry. Basagoitia was a featured speaker at the World Mail and Express Forum, where the topic was the "role of E-commerce in the world of Postal Organizations". He is a graduate from Texas A&M University and holds a double degree in Design and Construction Management.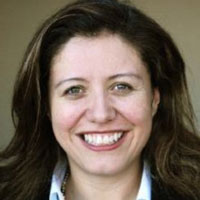 Maria Luisa Boyce
Vice President for International Policy | UPS Global Public Affairs
In her current role, she advocates for UPS's priorities on Capitol Hill, supports the company's government affairs efforts in Latin America, is part of the UPS core team leading our UPS Women Exporter Program and serves as a liaison for UPS to National Hispanic Organizations. Prior to joining UPS, Boyce served as U.S. Customs and Border Protection's (CBP) Senior Advisor to the Commissioner for Trade and Private Sector Engagement and Director for the Office of Trade Relations. She assumed this role after serving as the Assistant Commissioner for CBP's Office of Public Affairs. She managed the Commercial Customs Operations Advisory Committee (COAC) and the User Fee Advisory Committee (UFAC), as well as the relationship between COAC and CPB's Senior Staff.
Before joining the federal government, Boyce served as President of the Border Trade Alliance, a non-profit organization that represents 2 million stakeholders involved in border and trade issues in the U.S., Canada and Mexico. A native of Bogotá, Colombia, Boyce earned a bachelor's degree in finance and international relations from the Universidad Externado de Colombia. She has also earned a certificate from the Harvard Kennedy School of Government for completing the Strategic Management for Regulatory and Enforcement Agencies Executive Course.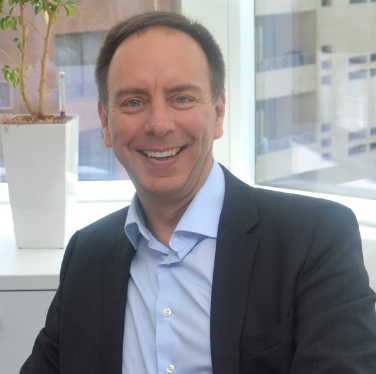 Peter Cerdá
Regional Vice President for the Americas | International Air Transport Association's (IATA)

Globally, IATA represents some 290 airlines or 82% of total air traffic, supporting many areas of aviation activity and helping to formulate industry policy on critical aviation issues. Based in Miami, Cerdá oversees 35 countries with 48 member airlines across North and South America, and the Caribbean, driving IATA's global standards and international perspective to deliver maximum value to the safe, sustainable and profitable development of aviation across the region. He advocates with government authorities, safety regulators, airports, and industry stakeholders to create a common approach to utilize aviation as an engine of economic growth and social development, which drives nearly USD$1,011 billion in GDP and generates 14.5 million jobs in the Americas Region. He is a member of the Strategic Leadership Team of IATA; is also IATA's major shareholder for Cargo Network Services (CNS) in the United States, and a member of the Executive Boards of Colombia's Air Transport Association (ATAC) and Mexico's National Chamber of Air Transport (CANAERO). Prior to IATA, he started his aviation career with Iberia Airlines. Cerdá received his master's degree in Aeronautics and Aviation Management from Embry Riddle University in the United States.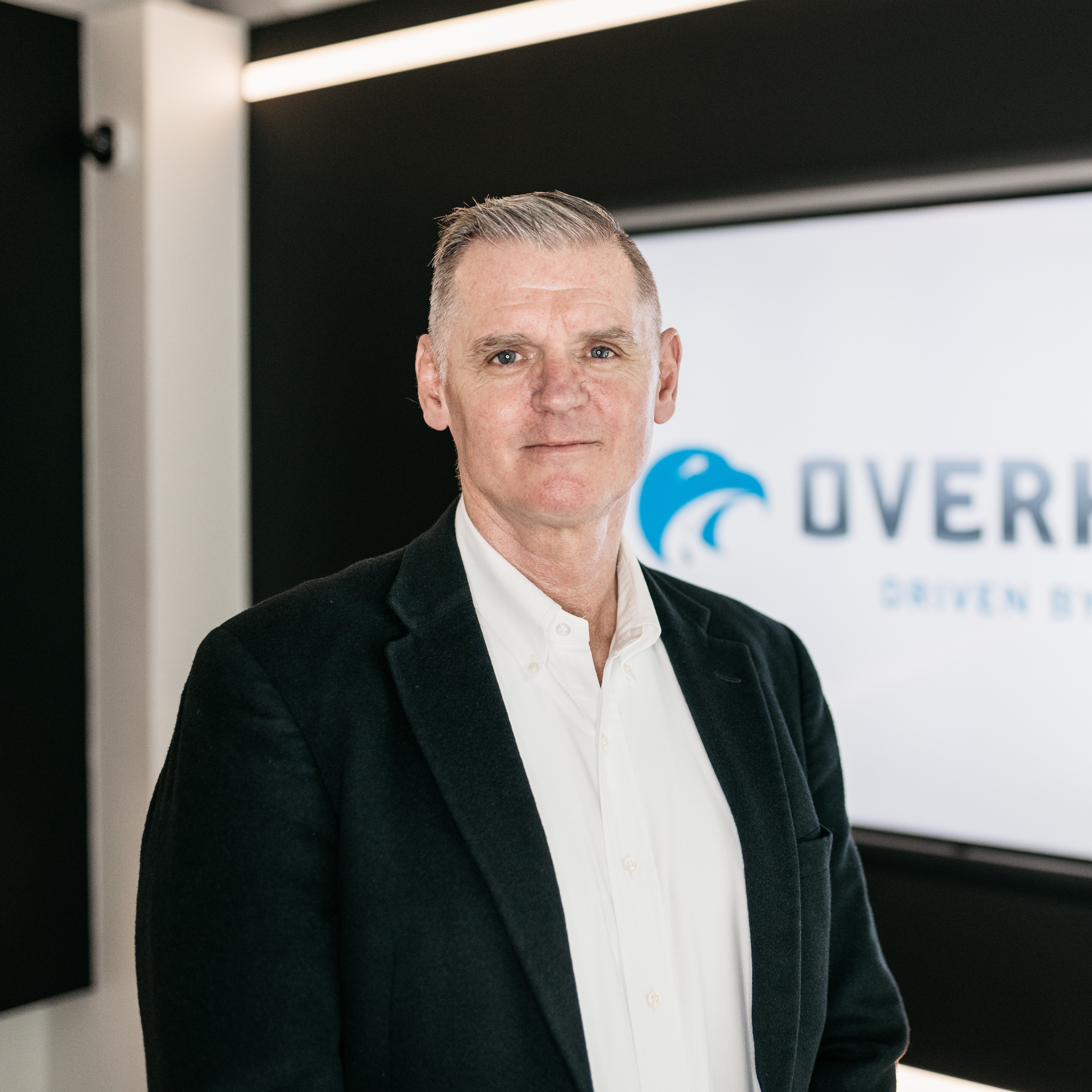 Barry Conlon
CEO | Overhaul
Barry Conlon is the CEO and founder of Overhaul, an Austin-based company that provides intelligent, real-time supply chain visibility and risk-management software solutions for global shippers and logistics providers. He is a dedicated supply chain security professional with more than 30 years of experience within that discipline. Founder and former CEO of FreightWatch (now Sensitech), Conlon is considered one of the originators of modern-day supply chain security standards and best practices that have been adopted by shippers of high-value freight worldwide.He is a former member of the Irish Defense Forces, Irish Special Operations Unit, Army Ranger Wing, and gained unique security operations experience in all aspects of Special Forces Operations during his eleven-year tenure. He moved from Ireland to Texas and became a citizen in 2011.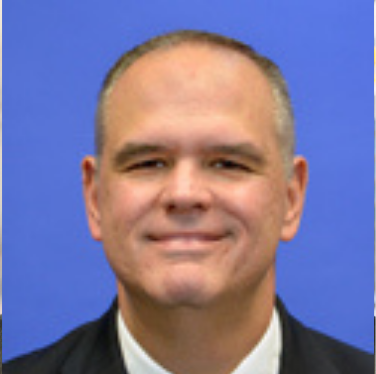 Ralph Cutié
Director and Chief Executive Officer | Miami International Airport
Ralph Cutié oversees operations at Miami International Airport (MIA) and four general aviation (GA) airports in the Miami area, which together generate $31.9 billion in business revenue and support more than 275,000 direct and indirect jobs. MIA leads the way, handling more than 46 million passengers and more than two million tons of cargo annually, placing it among America's busiest international passenger and cargo airports. Previously, Cutié served as Assistant Director for Facilities Management and Engineering, overseeing the largest and most diverse division within the Aviation Department. He is a 30-year County veteran with more than 32 years' experience in the fields of project control, critical path method (CPM) scheduling, project management, construction contracting and construction claims administration. In 2006, he transitioned to the Office of Capital Improvements (OCI), where he managed the County's successful Economic Stimulus Plan (ESP). Also, during his tenure at OCI and ISD, he collaborated with the County Attorney's Office and the County's various capital departments to develop the Standard Construction Contract, which was adopted by the Board of County Commissioners as the standard for all non-MCC construction projects countywide. Cutié obtained his degree in construction management from Florida International University and possesses numerous certificates in scheduling, project management design-build and claims administration from the National Transit Institute.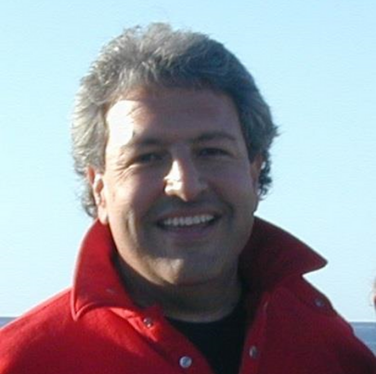 Edward De Reyes
CEO and Founder | Sabrewing Aircraft Company, Inc.
Ed de Reyes founded Sabrewing Aircraft Company in 2016 with Oliver Garrow – and together they designed Sabrewing's aircraft. Sabrewing is building the world's first electric VTOL ("eVTOL") heavy-lift cargo aircraft capable of payloads of up to 6,000 pounds (2,700 kilos). De Reyes' experience in aircraft design, test and certification goes back 42 years. He retired as a Major from the United States Air Force Reserves after 27 years of active and reserve duty and has flown and tested some of the very same aircraft that air cargo operators use today - MD-11, MD-80, B-737 to name a few. He retired as an active test pilot in February of 2017 to found Sabrewing – and to create an aircraft that can fly thousands of kilometers and can carry tons of food, medical supplies, water or even entire medical suites to the most remote parts of the Earth – thus opening up new markets and profit centers for air cargo and package delivery companies. Sabrewing's first full-scale airframe will be completed within the next 60 days and will begin testing in January, 2020. He has a Master's degree in Aeronautical Engineering and a Bachelor's degree in Electrical Engineering, attended the US Air Force Test Pilot School at Edwards Air Force Base in California, is a patent holder and has been awarded several awards for his engineering program management. De Reyes has worked with some of the best test teams to certify some of the most advanced aircraft in the world for companies such as Northrop Grumman, McDonnell Douglas, Boeing, Lockheed, General Dynamics and several others.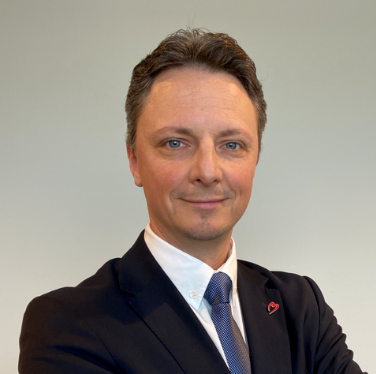 Nathan de Valck
Head, Cargo Product and Cargo Development | Brussels Airport & Chairman | Pharma Aero
Nathan de Valck heads the Cargo Product & Route development team at Brussels Airport. He is responsible for the business development and key account activities for airlines, forwarders and shippers at Brussels Airport, as well as the further development of the BRUcargo digitization and various specializations such as pharma, perishables, animal transport or e-commerce.
In his previous role he took the lead in further strengthening BRUcargo' s position as the preferred European pharmaceutical gateway. He managed the CEIV pharma community certification program at BRUcargo making Brussels Airport the first cargo community in the world to be CEIV pharma certified. De Valck has been working in the aviation industry since 2002. His cargo experience ranges from operational management, legal compliance, business development to commercial account management at several airports in Europe for cargo handling agents and airport operators. He is co-founder and current chairman of Pharma.Aero and a full member of the IATA Time and Temperature Working Group.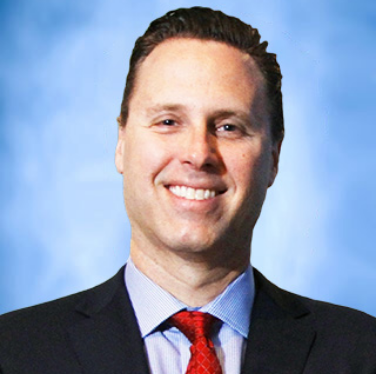 Lenny Feldman
Member | Sandler, Travis & Rosenberg, P.A.
Lenny Feldman is a Member of Sandler, Travis & Rosenberg, P.A., resident in the Miami office and a member of the firm's Operating Committee. He currently co-chairs the twenty-member U.S. Customs and Border Protection's Commercial Customs Operations Advisory Committee providing strategic recommendations directly to CBP and the departments of Homeland Security and the Treasury on issues such as e-commerce policy, trade partnership programs, enforcement and facilitation mechanisms, and regulatory reform. He resolves complex issues pertaining to import classification compliance and tariff engineering; valuation requirements and first sale duty savings; seizure and penalty prior disclosures and mitigation petitions; antidumping and countervailing duty administration and enforcement; trade preference qualification for NAFTA/USMCA, CAFTA-DR, and other programs; and CTPAT/border security certification, validation, and suspension/revocation support. He assists clients with import compliance and enforcement before CBP, DHS, and U.S. Immigration and Customs Enforcement; export compliance and enforcement before the Census Bureau, the Office of Foreign Assets Control, and product safety and admissibility before the Food and Drug Administration and the Environmental Protection Agency. Prior to joining ST&R, Feldman was a senior attorney with the U.S. Customs Service (now CBP) in Washington, D.C. He was a negotiator of NAFTA and also consulted with foreign customs and trade officials throughout South America, Europe, Asia, and the Middle East. The vice president of the United States, the World Customs Organization, and numerous countries recognized him for these efforts. Feldman holds a B.A. from Emory University and a J.D. from the University of Florida.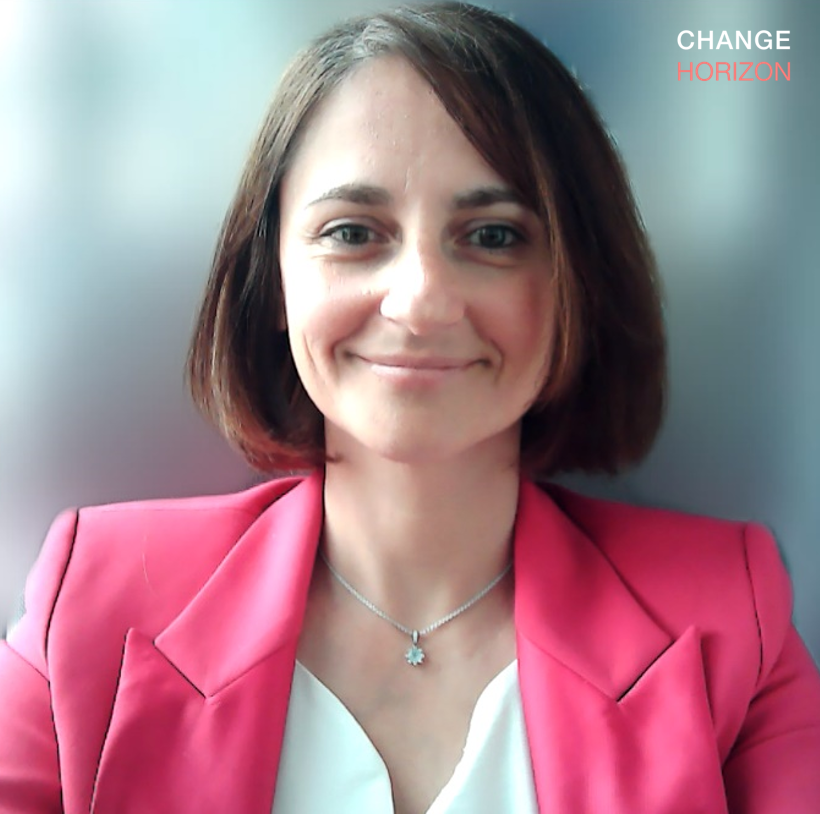 Céline Hourcade
Founder & Managing Director | Change Horizon
Céline Hourcade is a driver of change with 20 years of experience in international environment, mainly in the aviation industry, having worked for Wavestone, Amadeus, and IATA before creating Change Horizon. As the Head of Cargo Transformation at IATA until 2019, she drove several strategic IATA initiatives, including: The Future Air Cargo Executives (FACE) program to attract young talents in the air cargo industry; the Air Cargo Makes It Happen campaign to raise the profile of the air cargo industry; the standard to measure the carbon footprint of air cargo; the StB Cargo program to transform air cargo and make it less fragmented, faster, and smarter and the Interactive Cargo project to "make cargo talk" using IoT. This led her to create Change Horizon, a consulting firm which supports aviation and logistics organizations with their development and transformation programs. She has recently partnered with Emma Murray from Meantime Communications to launch the Women in Aviation & Logistics initiative to improve the gender balance within the air cargo industry. Hourcade serves as non-executive Board member of the Foundation for Future Supply Chain, Senior Fellow of Aerotropolis Institute China (AIC) and Expert Advisor to the Zhengzhou Airport Economy Zone (ZAEC).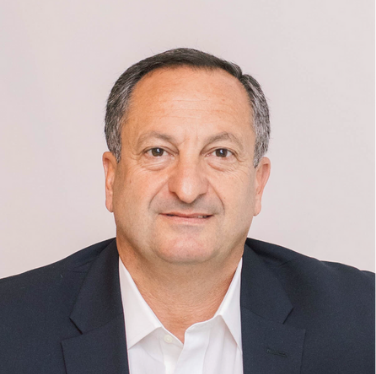 Olivier Houri
Executive Vice President & CRO | SmartKargo
Olivier leads SmartKargo's high-growth strategy as EVP and Chief Revenue Officer, overseeing strategic corporate initiatives including Business Development, Marketing, and Global Account Service. Prior to joining the executive team at SmartKargo, Olivier spent over 20 years serving the Air Transport industry, first by leading the Global Air Transport Consulting Practice at Cap Gemini Ernst & Young and more recently as the President and General Manager of Unisys Global Travel & Transportation business.
With his background in the Aviation industry and Management Consulting, Olivier gained first-hand experience from the many prominent executives he worked with.
At SmartKargo, Olivier works with other SmartKargo Management Team members to coordinate initiatives in Finance, Product Roadmap and with Global Delivery teams to ensure SmartKargo continues market leadership in product innovation and stays ahead of industry trends.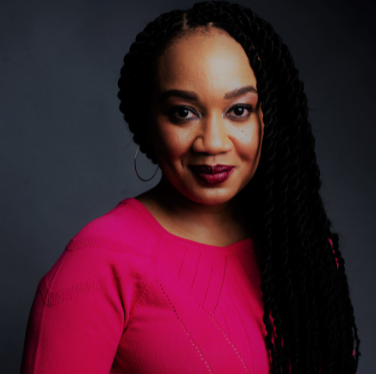 Dr. Nicolette Louissaint
Senior Vice President for Policy and Strategic Planning | Healthcare Distribution Alliance (HDA)
Dr. Nicolette Louissaint serves as the Senior Vice President for Policy and Strategic Planning for the Healthcare Distribution Alliance (HDA). In this role, she leads HDA's efforts to build policies and strategic approaches to bolster supply chain resilience and reinforce the role of healthcare distributors in the healthcare ecosystem. She previously served as the Executive Director and President of Healthcare Ready, a 501(c)(3) organization that focuses on strengthening the United States' healthcare supply chain preparedness and response before, during and after natural disasters and disease pandemics. Prior to this, Dr. Louissaint served as the Senior Advisor to the U.S. Department of State's Special Coordinator for Ebola during the height of the 2014 epidemic and as a Foreign Affairs Officer in the U.S. Department of State's Bureau of Economic and Business Affairs. Dr. Louissaint chairs the Equity Working Group on the Federal Emergency Management Agency's National Advisory Council. In 2020, she was named one of The Root 100 Most Influential African Americans. She earned her bachelor's degrees in Chemical Engineering and Biological Sciences from Carnegie Mellon University, a PhD in Pharmacology and Molecular Sciences from Johns Hopkins University School of Medicine, and an MBA from the University of Baltimore.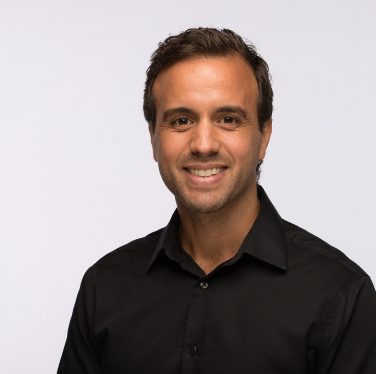 Nabil Malouli
VP, Global Ecommerce Lead | DHL Supply Chain
Nabil Malouli is VP, Global E-commerce for DHL where he leads the innovation, strategy and product development of its e-commerce solutions. Formerly, he was VP, DHL Customer Solutions & Innovation where he oversaw the development of innovative solutions to support Fortune 500 companies doing business globally. He has deep practical experience on solutions related to new technologies enabling customer centricity, digitalization, automation, big data and robotics. Malouli is passionate about innovation, e-commerce, supply chains, customer centricity and entrepreneurship and a regular speaker on the conference circuit. He serves as an advisor to high growth start-ups, accelerators, NGOs and Universities. He holds a Master's degree in International Trade from the International Business School of Montpellier in France.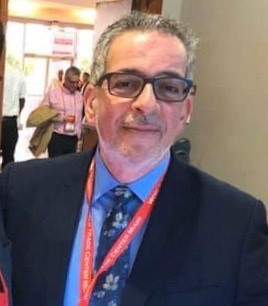 Chris Mangos
Director of Marketing | Miami International Airport (MIA) & Chairman of the 2021 Air Cargo-Supply Chain Americas Trade Show and Conference
Chris Mangos joined MIA in 1988 and has held various positions at MIA. Prior to MIA, he was at Boston-Logan International Airport. At MIA, he is responsible for the communications and marketing for passenger, cargo and air service development. He is a graduate of Bridgewater State University in MA and has also pursued advanced studies at the Columbus International College in Seville, Spain; air service development strategies at ASM in Manchester, England and MBA program studies at Florida Atlantic University. Mangos is a member of the Airports Council International – North America in Washington, DC; serves on the Board of the World Trade Center Miami and has served two terms on the Federal Reserve Bank Trade & Transportation Advisory Council.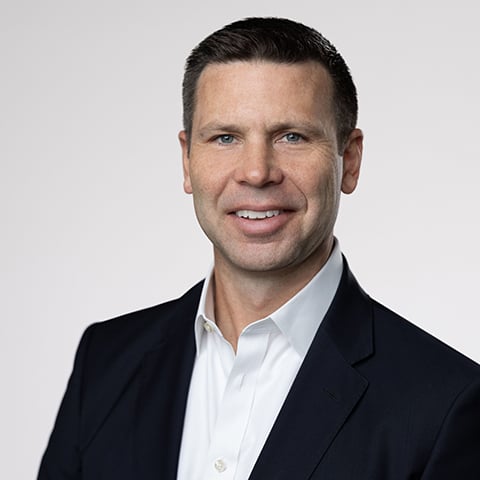 Kevin McAleenan
Former DHS Secretary and Chief Executive Officer Pangiam
As CEO of Pangiam, McAleenan provides security solutions for global travel transforming the travel experience for various businesses. Most recently he served as Secretary of the U.S. Department of Homeland Security (DHS) where he managed over 240,000 employees and components of multiple security agencies including the U.S. Customs and Border Protection (CBP), the Transportation Security Administration (TSA), the Coast Guard, and more. McAleenan previously served as the U.S. Customs and Border Protection Commissioner. In 2011 he became the assistant commissioner of the Customs and Border Protection, Office of Field Operations. In this position he was in charge of airport operations and responsible for securing the US border while ensuring lawful trade and travel at 329 ports of entry in the United States, as well as 70 locations in more than 40 countries. He has received numerous awards for his service and leadership including a Presidential Rank Award, the nation's highest civil service award, the Service to America Medal, and Call to Service Award. He received an undergraduate degree from Amherst College and a J.D. degree from the University of Chicago Law School.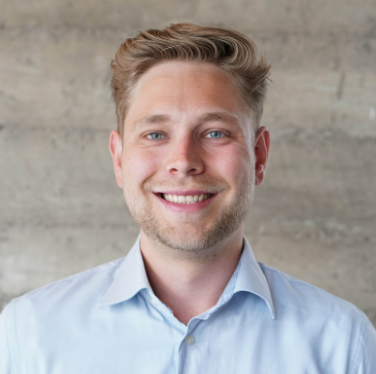 Jonathan Mellink
Commercial Manager | Seabury Cargo
Jonathan Mellink joined Seabury Cargo in 2016 as part of the analytics team and has been directly involved with the development of new data products and market intelligence solutions for Seabury's clients in this role. Pror to this, he was in Flexport where he led a global team of operational specialists managing the supply-chain of a broad group of clients. As the commercial manager, he assists Seabury's clients to improve their business performance and combine industry expertise with advanced analytics to deliver more insights and better commercial decisions. Mellink studied at the University of Groningen and holds a Master of Science in Business Administration with a specialization in Strategic Innovation Management.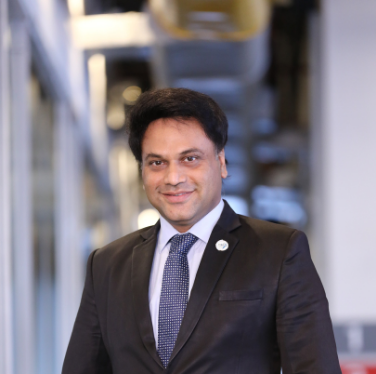 Amar More
CEO | Kale Logistics Solutions
Amar More is an accomplished professional with over 20 years of experience in supply chain, consulting and technology industries. He and his team have developed disruptive new generation technology solutions for the logistics industry which are transforming the industry and raising the levels of technology adoption in the SME sector of logistics industry in India and globally. Their work has received global accolades from several international forums as being the "Best Technology Provider to the Logistics Industry" for last 10 years. Among his accomplishments, he is the Domain Controller of Cross Border Domain at United Nations CEFACT; on the panel of trade facilitation experts at UNECE (United Nations Economic Commission of Europe) and elected to represent the technology domain in the air cargo industry on the Board of Directors of TIACA. Also, he has the unique distinction of being the first Indian to receive the "CILT International Young Achiever Award – 2009" for his work in transportation technology and is the past co-Chairman of IT committee of "Maharashtra Chamber of Commerce, Industry & Agriculture (MACCIA). More has a Bachelor's Degree in Electrical Engineering and an MBA in Supply Chain Management from India's premiere institute- NITIE.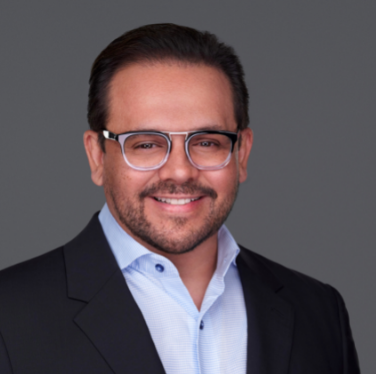 Leandro Moreira
SVP, Corporate Development |Yourway and Chairman Health Technologies Distribution Alliance (HTDA)
Leandro Moreira is the SVP of Corporate Development at Yourway, the Biopharma Services Company, serves as the Chairman of Health Technologies Distribution Alliance (HTDA), and is on the board of directors of Overhaul. He is engaged in global initiatives to promote trade, supply chain security, regulatory compliance, product integrity and patient safety. He proposes collaboration between industry stakeholders to streamline processes, reduce vulnerabilities and create efficiencies in the supply chain. Also, he has held leadership responsibilities in business operations, sales and marketing with experience in the areas of operational process improvement, labor regulations and negotiations, regulatory compliance, new business and product development, mergers and acquisitions, corporate security, crisis management and corporate communications. Moreira is a frequent speaker at global conferences from several organizations such as IATA, TIACA, World Trade Center Miami, Trade Connections, Cargo Facts, Pharmaceutical Cargo Security Coalition, and the US Department of Commerce. He leverages over 20 years years of Fortune 500-level experience in the transportation sector.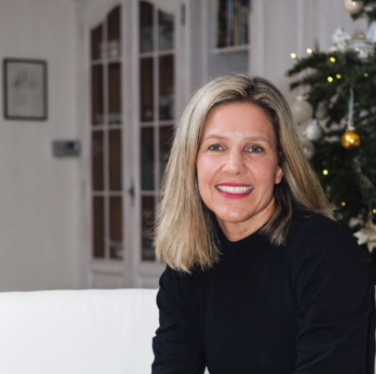 Mirja Nissen
Director, eCommerce Solutions | IBC, Inc.
As director of eCommerce Solutions for IBC Inc., Mirja Nissen currently oversees the development of B2C as well as B2B logistics solutions for US shippers seeking to ship internationally. An important part of this development has been the introduction of ezIBC, a multi carrier delivery platform providing US customers with a multitude of different B2C and B2B export solutions globally, while the primer focus is on Europe and Asia. Prior to this position, she was managing director eCommerce at WCA Ltd. where she developed the company's eCommerce network organization, while turning the network itself into a leading community in regard to door-to-door delivery and eCommerce logistics excellence. Before this, she was with DHL eCommerce, where she spent over 5 years in charge of cross border lane development covering postal as well commercial parcel traffic. Nissen holds an MBA from Ashridge Business School, and master's degree in International Logistics & Supply Chain Strategy from Georgia Institute of Technology.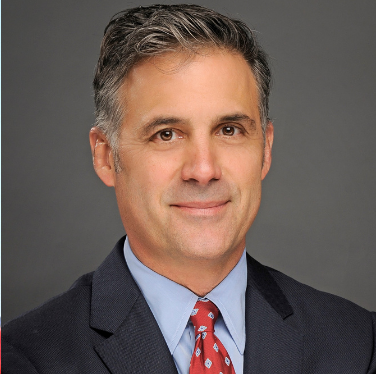 Jon E. Olin
EVP & Chief Operating Officer | Polar Air Cargo Worldwide
Jon Olin began his career in aviation and logistics with DHL Express in the USA in 1996. He advanced from staff legal counsel of DHL Airways to SVP & General Counsel for Deutsche Post DHL Group in the Americas, overseeing the legal and regulatory work of all DPDHL Group divisions in the Americas. In 2010 Olin left DHL to join Southern Air as its Chief Administrative Officer where he was part of the executive team that built upon DHL's highly successful Boeing 777F aircraft platform. Following the sale of Southern to Atlas Worldwide, he served three other international wide body all-cargo carriers in various leadership and management roles. He rejoined DHL Express in July 2019 as VP Aviation for the Americas where he established robust compliance and safety cultures in DHL Aviation, oversaw the launch of the 767 fleet and growth in DHL Aero Expreso (Panama), and forged strategic enhancements to DHL's North America 767 and other carrier networks. Olin has been COO Polar Air Cargo effective January 1, 2022 and is based in Miami, USA.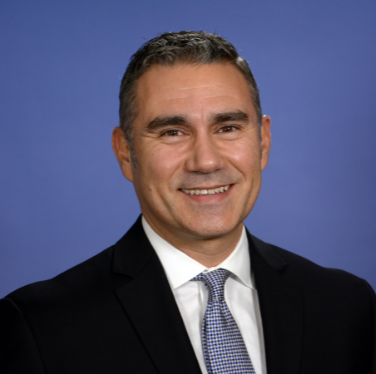 Emir Pineda
Section Chief Passenger, Trade & Logistics Development, Marketing Division | Miami International Airport
Emir Pineda is the Section Chief Passenger, Trade & Logistics Development, Marketing Division, which operates Miami International Airport (MIA). His duties include marketing, trade analysis, logistics and facilities expansion and air service/route development. His career began at Miami International Airport in 1988 as an intern and was then promoted to the position of Marketing Specialist. He recently re-joined the Miami Dade Aviation Department in September of 2015, after more than 20 years working in the public and private sector in various positions such as: Director of Cargo Trade Development at DFW International Airport; consultant at Leigh Fisher Associates; and Director of Marketing and Business Development for Air France/KLM Martinair Cargo where he also served on the Board of Directors of Tampa Cargo. Before returning to MIA, he was the Commercial Route Development Manager for Cargolux, responsible for sales and operations throughout Latin America. Pineda serves on the Florida Customs Brokers & Forwarders Safety and Security Committee whose purpose is to promote applicable cargo security/safety communications between federal agencies and trade associations with the intention of maximizing the State of Florida ability to effectively compete for international trade resources while minimizing barriers for its members. He is a graduate of Embry-Riddle Aeronautical University in Daytona Beach, Florida.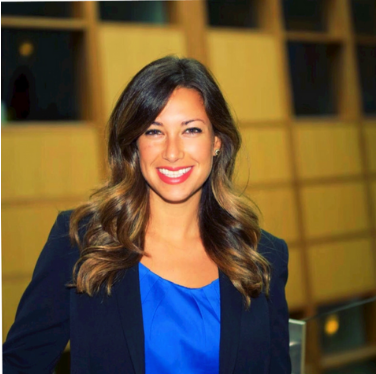 Liana Presser
Cargo and Operations & Innovation Delivery Organization | American Airlines
Liana Presser is on the Partnerships and Business Planning team within the Cargo and Operations & Innovation Delivery organization. She is Cargo's sustainably liaison – spearheading cargo-specific sustainability initiatives together with American's sustainability team, including the recent Sustainable Aviation Fuel partnership with Kuehne + Nagel. During her time at American, Presser has worked on initiatives such as the COVID Vaccine Distribution Task Force, Digital Distribution Partnerships, COVID Revenue Initiative Evaluation Workstream, Contingency Planning/Playbook Development, Cargo Loyalty Strategy, and Seamless Partnership Coordination across all Operations organizations. Additionally, she is a member of the Cargo Sales and Advisory Board (CSAB).She attended Georgetown University, where she earned her Master of Business Administration and interned at American Airlines on the Cargo Strategy team.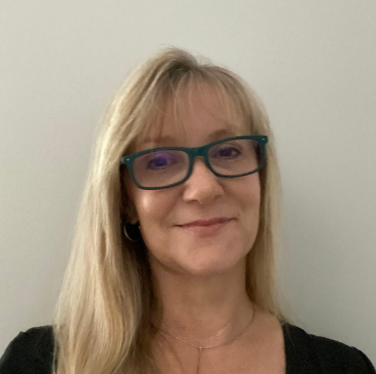 Christine Richard
Sr. Director of Marketing | Amerijet International Airlines
As Sr. Director of Marketing, Christine Richard's primary focus is to grow Amerijet's brand and customer loyalty strategies across the company's global footprint. Her responsibilities include digital and print advertising, public relations, and industry and community engagement across all marketing channels. With her team of marketing experts and passion for data and analytics, she evaluates competitive landscapes, identifies growth opportunities, and develops tactical plans to drive Amerijet's corporate marketing strategy and social engagement. Richard has over 30 years of airline and logistics experience and held numerous leadership positions in strategic planning, pricing, marketing, and product development. Prior to joining Amerijet, she was responsible for coordinating and transporting U.S. military equipment within Europe. She graduated from the Eberhard International School of Business in Trier, Germany.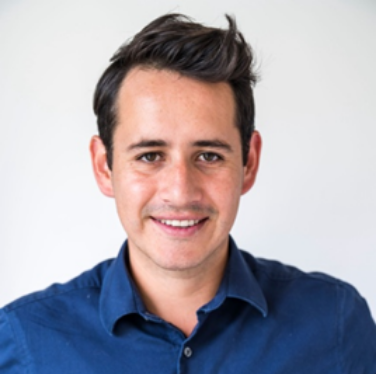 Diego Rodriguez
Director, Logistics and Industry | Americas Market Intelligence (AMI)
Diego Rodriguez has led the logistics and industry practice at Americas Market Intelligence since 2018. With over ten years of experience in the market intelligence field in Latin America, he oversees dozens of studies per year that focus on competitive analysis, market sizing, lead generation, strategies to produce logistics savings, best bidding practices, sourcing strategies, and more. In total, Rodriguez has led over 100 market intelligence studies in Colombia, Panama, Argentina, Ecuador, Chile, Mexico, and Brazil, among others. He has also provided consulting services regarding LatAm logistics, e-commerce, and industrial sectors to more than 20 multinational companies included in the Fortune 500 firms.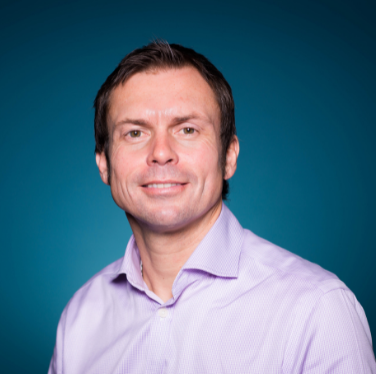 Roger Samways
Vice President, Commercial | American Airlines Cargo
Roger Samways is the vice president of Commercial for American Airlines Cargo. In this role, he oversees all cargo sales, revenue management, and customer care and performance. He joined the company in 1998, when he first began working for the airline' cargo division. Previously, Samways held the role of vice president Cargo Sales where he led the entire sales division, as well as managing director, Global and Key Accounts where he led the program focusing on Cargo's largest customers worldwide. He has held multiple other roles within Cargo, including responsibility of American's interline products and GSA network. He brings diverse international experience to Cargo, having spent the first 10 years of his career with American supporting the cargo business from Europe. A native of the United Kingdom, Samways has a Law Degree from the University of Huddersfield and an MBA from BCUC, both in the UK.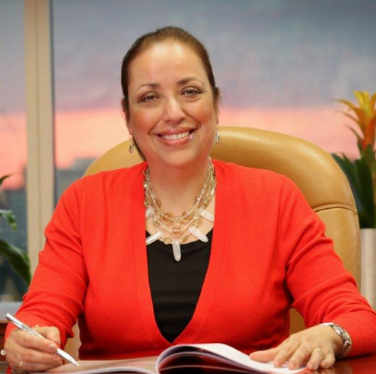 Virginia Sanchez
Regional Director, Government Relations | American Airlines and Chair, World Trade Center Miami
As Regional Director, Government Relations at AA, Virginia Sanchez is responsible for advocating and lobbying for legislative and regulatory measures in the areas of international trade and commerce, aviation, transportation, and other issues affecting the aviation industry. Prior to this position she was the Government Affairs Advisor for FedEx Express Latin America & Caribbean (LAC) region. Her experience in the private sector includes serving as Vice President of Public Policy and Corporate Relations for Diageo plc, where she led the Public Policy team based in Washington, D.C., managed the multicultural Corporate Relations agenda in North America and oversaw Corporate Relations activities for the Latin American & Caribbean. Prior to joining Diageo, she was Director of Intergovernmental Affairs for Miami-Dade County. An active participant in the South Florida community, she is the current chair of the World Trade Center Miami Board of Directors, a member of the President's Council for Florida International University, and a member of the International Women's Forum. She has previously served on the Board of Directors for the Beacon Council, Dress for Success, and the John F. Kennedy School of Government Women's Leadership Board at Harvard University. Sanchez holds a Juris Doctor from the University of Miami and a Bachelor of Science in Journalism from the University of Florida. She is a graduate of the Senior Managers in Government Program at Harvard University's Kennedy School of Government.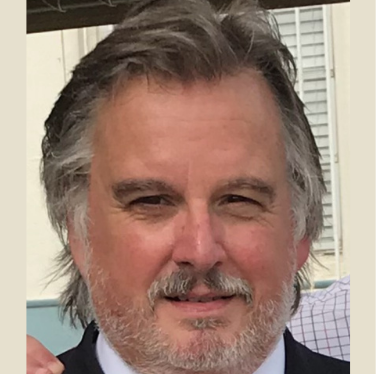 Francisco X. Santeiro
Executive Director | CLADEC
Francisco X. Santeiro has worked in the international transportation and logistics industry for over 30 years focusing on the Latin America & Caribbean region. He retired from the FedEx Latin America and Caribbean Division in 2019, finishing his career as Director of Government Affairs. He is now the executive director of CLADEC, the express industry association for Latin America and the Caribbean.

Santeiro holds an undergraduate degree from the University of Florida and master's degrees from the University of Miami and Florida International University.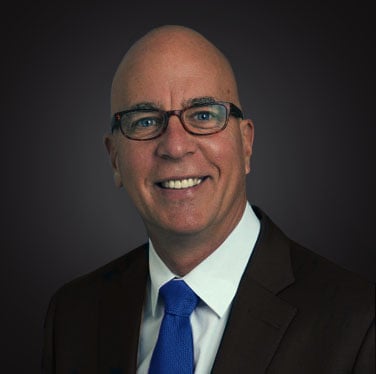 Tim Strauss
Chief Executive Officer | Amerijet International Airlines
Tim Strauss joined Amerijet in August 2020 as Chief Executive Officer, with oversight of all aspects of Amerijet's day-to-day cargo operation, including leading, directing, developing and implementing customer-centric initiatives and solutions.
He has over 30 years of cargo experience in both the airline and freight forwarding industries. Prior to joining the company, Strauss held leadership roles in global sales and operations at Air Canada, Hawaiian, Delta and Northwest Airlines. He began his career with Emery Worldwide in 1987 (now UPS Supply Chain Logistics) where he held roles of increasing responsibility, starting as a cargo handler and completing his tenure as Vice President of Transportation and Logistics. He advanced his understanding of the logistics industry via studies in management at The Ohio State University, Massachusetts Institute of Technology, and Cambridge Institute.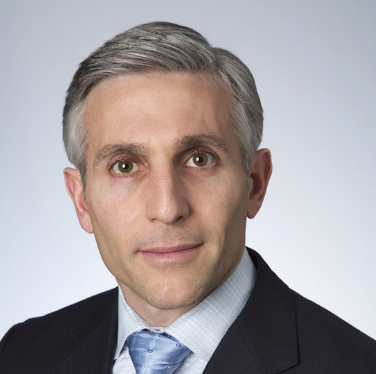 Michael J. Tari, Ph.D.
Partner and Senior Investor | Sustainability Partners
Dr. Michael Tari is a Partner and Senior Investor at Sustainability Partners (SP), where he is responsible for sourcing and developing infrastructure investment opportunities, designing and implementing complex sales strategies and providing input to the C-suite on company policies and practices. While at SP, he has served a diverse set of clients (e.g., ports, transportation authorities, governments, and universities) with a broad range of infrastructure (e.g., intermodal, public transportation, clean-tech, and IT) needs. Before joining SP, Tari was with Deutsche Bank (DB) where he led front-office teams that developed and managed rules-based investment strategies, conducted complex product sales, traded derivatives, and structured financial products. Prior to DB, he served as Director of Strategy and Risk Management at VFT Capital, an affiliate of the Lamar Hunt family. Tari holds both Ph.D. and M.S. degrees in Mechanical Engineering from the University of California, Los Angeles (UCLA). Upon his graduation, was the recipient of the UCLA Mechanical Engineering Department's Outstanding Ph.D. Award. While at UCLA, he conducted cutting-edge research on composite material manufacturing, and on transport phenomena within, and the design of, nuclear power plants. Michael also holds a B.S. in Mechanical Engineering from Rutgers, the State University of New Jersey.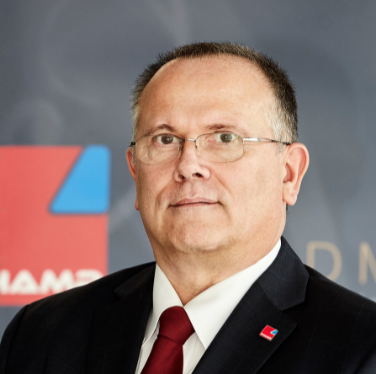 Fred Werginz
Head of Commercial Operations - Americas | CHAMP Cargosystems
Fred Werginz' career in air transport IT spans over 40 years, with the last 20 years solely focused on delivering solutions to the air cargo industry. He has held various leadership positions with CHAMP Cargosystems and its parent company, SITA, with responsibilities for cargo IT product development and management. In his present role as CHAMP's Head of Commercial Operations for the Americas, he is responsible for customer engagement and sales across CHAMP's community of airline, cargo handler and GSA customers across the region.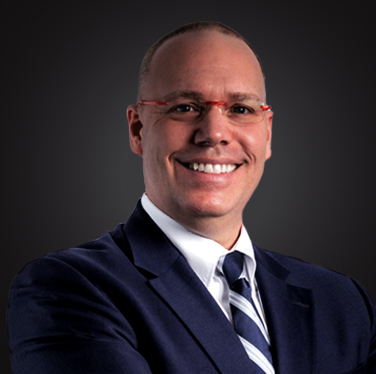 Eric Wilson
Chief Commercial Officer | Amerijet International Airlines
Eric Wilson is the Chief Commercial Officer responsible for sales, marketing, revenue management, network development, product development as well as commercial and strategic alliances. He joined Amerijet in 2021 and brings nearly 30 years of deep commercial aviation experience to Amerijet, with careers spanning both United Airlines and Delta Air Lines including almost a decade spent in the Asia-Pacific region with expatriate assignments in Bangkok, Guangzhou, Shanghai and Tokyo. He is a graduate of the University of Wisconsin-Madison.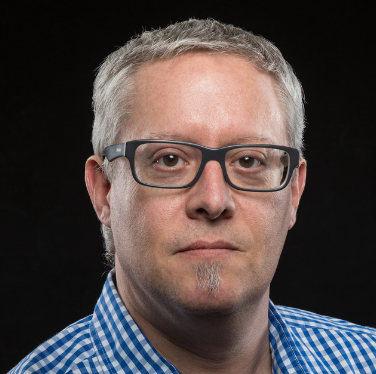 Michael Zahra
President & CEO | Drone Delivery Canada
Michael Zahra is responsible for developing and executing the strategic plan for Drone Delivery Canada. He is a seasoned executive with over 30 years experience as a senior level leader. He brings in-depth experience in engineering, logistics, P&L management, customer & vendor relationship management, strategic planning & execution, change management, innovation, business reinvention, project management, continuous improvement, industrial sales & marketing, corporate social responsibility and employee engagement. He previously held various positions with Staples Business Advantage, Yahoo, Schlumberger, Alcatel and Motorola. He also brings close to 20 years experience in various Board positions. He has a B.A.Sc. in Electrical Engineering, an M.B.A. and a P.Logistics designation.
Thank you to our sponsors: