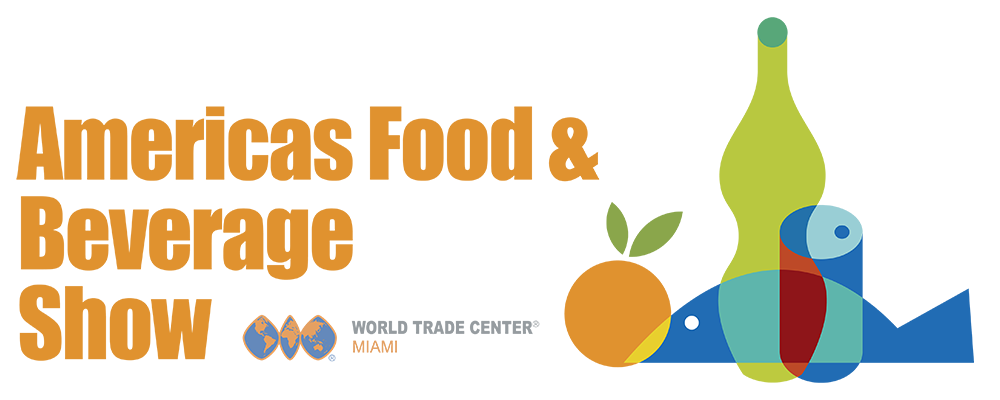 2021 Virtual Show Announcement
Dear Exhibitors, Buyers and Attendees,
Over the last few weeks, the World Trade Center Miami has been monitoring the on-going COVID-19 restrictions and regulations to determine what their potential impact on the Americas Food and Beverage (AFB) Show would be this September. After much consideration and consultation with our partners and stakeholders, feedback from exhibitors and buyers about their concerns and ability to travel as well as our ability to deliver on our commitment to produce a quality physical show – we have decided to pivot to a virtual event.
We pride ourselves in providing our exhibitors a high-quality event with the best opportunities to meet their show objectives and facilitate desired business connections. As there are still substantial concerns regarding international buyer travel from several countries in the Caribbean and Latin America, we feel it is in the best interest of our exhibitors and all stakeholders to pivot to a virtual event again in 2021.
The virtual conference will be held in conjunction with the virtual show. Sessions will include market trends, the latest innovations, policy developments, supply chain challenges, regions of opportunities and other important topics that are relevant to our international and domestic buyers.
The virtualization of the AFB show will allow for a larger and more diverse group of attendees. Those who would not normally be able to travel to the show will now have an opportunity to be part of it. Most importantly, it will provide our partners, sponsors and exhibitors greater value add through increased exposure.
Options for exhibitors are as follows:
You are encouraged to apply your 2021 Exhibit payment to the Virtual Americas Food and Beverage Show. Attendees who were pre-registered to attend the September show in person event will automatically be registered to access the 2021 Virtual Americas Food and Beverage Show at no additional cost. More details to come to soon.
You may also apply the fees paid to next year's show which is tentatively scheduled for September 12-13, 2022 at the Miami Beach Convention Center. If you wish to obtain a refund, please reach out to Emy Garcia at egarcia@wtcmiami.org to begin the process. We will work to refund you your booth registration fee as quickly as possible assuming timely submission of your request. Regretfully, we are not responsible for refunds for your travel related expenses.
For those of you who are part of a country pavilion, please reach out to your pavilion coordinator for assistance.
Attendees who were pre-registered to attend the September show in person event will be automatically registered to attend the virtual AFB event at no additional cost to them.
We will continue to provide more details and information on the upcoming Virtual 2021 America's Food and Beverage Show and Conference in the coming weeks.
If you are interested in exhibiting at our virtual show, the rates are as follows: $299 is our EARLY BIRD EXHIBITOR RATE | $350 EXHIBITOR RATE AFTER 8/31/2021. You start your registration here.
If you have any questions or would like more information, please contact me, Alice Ancona or Emy Garcia at 305-871-7910 or at info@wtcmiami.org.
Sincerely,
Ivan Barrios
President & CEO
World Trade Center Miami