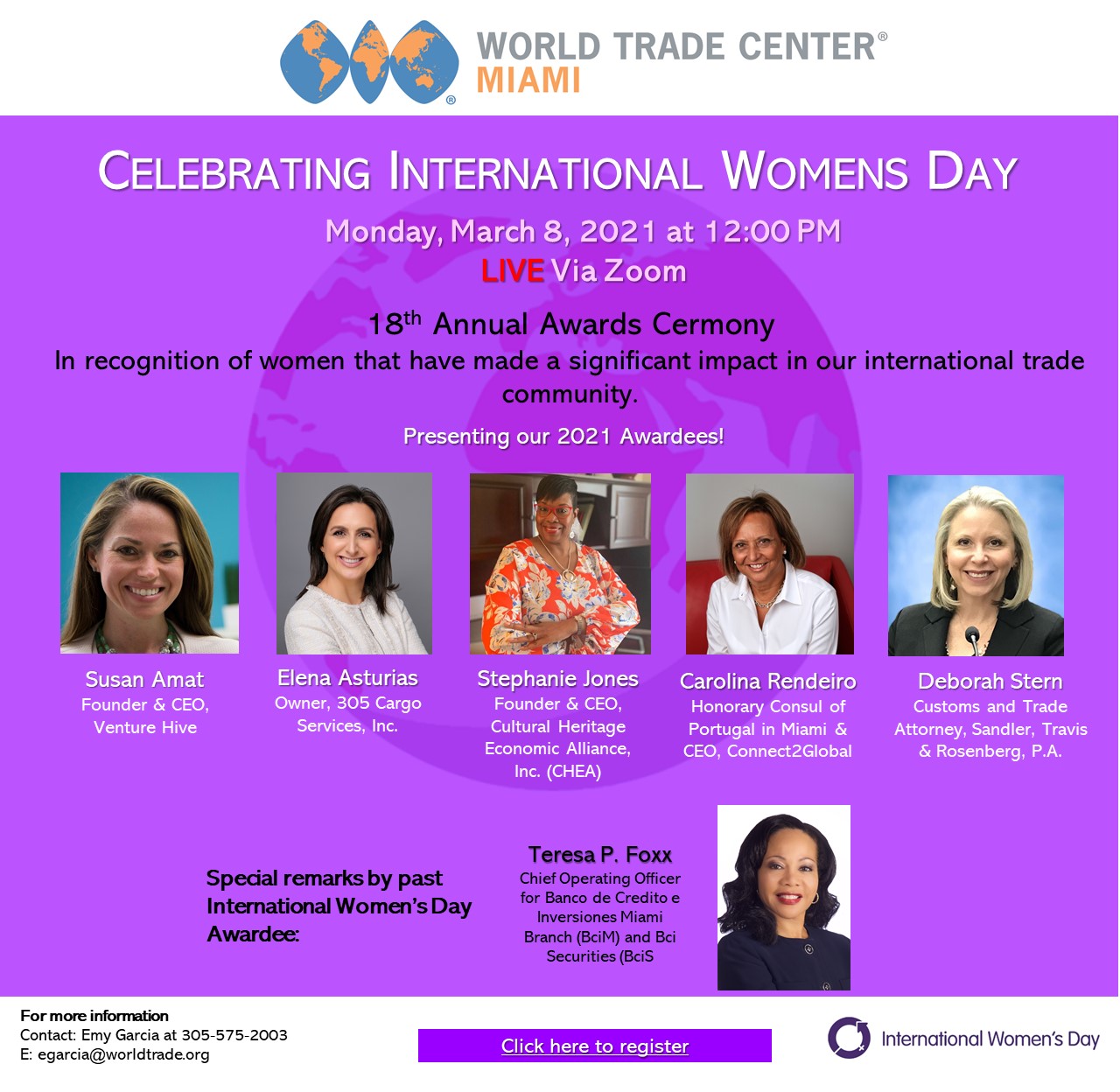 Susan Amat

Dr. Susan Amat is the Executive Director of GEN Accelerates and the VP for Education at the Global Entrepreneurship Network (GEN). GEN operates in 190 countries celebrating and connecting entrepreneurs, ecosystem builders, and policy makers. GEN Accelerates offers a platform and customized intensive training programs that have supported entrepreneurs and ecosystem builders from more than 100 countries through accelerators, universities, and government programs. Additionally, her team designed and runs Entrepreneurship World Cup, the largest startup competition globally wth more than 175,000 applicants from over 195 countries in the 2020 edition. A serial entrepreneur, she built media businesses for over a decade, including the first CD-Rom magazine and a national television show. She is the founder of Venture Hive, an entrepreneur education company, and Flitepath, a SaaS solution that provides accountability and transparency tools and content to support innovation management and entrepreneurship programs in Fortune 500 businesses.
After completing her MBA, Dr. Amat developed pediatric health monitoring products and earned a Ph.D. in Strategic Entrepreneurship (coursework in industrial engineering, business, and education). While teaching at the University of Miami, she founded The Launch Pad, which was considered the top model in entrepreneurship education. Her program and platform were replicated internationally as Blackstone LaunchPads in universities including USC, UCLA, and Case Western Reserve University.
Dr. Amat served as the founding Chair of the STEM Board for Miami-Dade County Public Schools and a Trustee of Miami Dade College. She actively speaks about entrepreneurship and innovation education internationally and has worked with the US State Department, the Kauffman Foundation, and the World Bank on program development, training, and evaluation. In 2012, Dr. Amat was honored as a Champion of Change at the White House.
Elena Asturias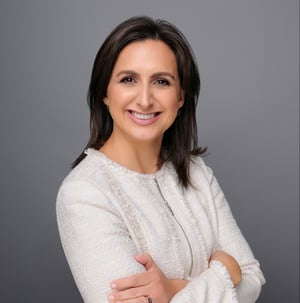 Elena O. Asturias is a licensed United States Customs Broker and Certified Customs Specialist. She has been involved with imports and logistics for over eighteen years and is the founder and CEO of 305 Cargo Services.
In addition to her active management role, Ms. Asturias serves as Chair of the Education Committee for the Florida Customs Brokers & Forwarders Association (FCBF), and formerly co-chaired the Talent Pipeline Subcommittee of the Beacon Council's Trade + Logistics Committee.
Ms. Asturias has taught several courses and workshops for international trade professionals and was formerly an instructor at Miami Dade College where she rewrote part of the logistics curriculum – bringing a fresh level of expertise and practicality to the materials taught in the international trade program. Passionate about the future of international trade and compliance, she works tirelessly to ensure education in the industry is relevant, practical, and informative at all stages of a professional's career.
Ms. Asturias is familiar with the multiple aspects of the entry process, and has extensive experience handling a wide variety of commodities. Her strengths lie in the analysis of documentation for trade program compliance and knowledge gained from working with numerous agencies that regulate the import process. She has established and managed warehouse projects for clients who distribute to several major US retailers. Her expertise includes the development of departments for quality control, order fulfillment and implementing systems which ensure vendor compliance.
Elena holds a Bachelor of Arts in Geography from California State University Long Beach, as well as a postgraduate certificate in Geographic Information Sciences. She has lived in the Middle East, Europe and Latin America and is fully bilingual in English and Spanish. She and her husband Joseph, spend all their spare time with their two small children, reading, cooking, and playing at the park.
Stephanie Jones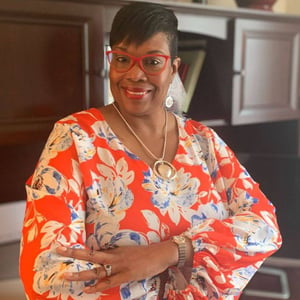 Stephanie M. Jones, Founder & CEO of the Cultural Heritage Economic Alliance, Inc. (CHEA), is a leading cultural heritage tourism thought leader introducing award-winning innovative and sustainable tourism initiatives designed to leverage cultural heritage tourism as an economic driver for fueling local tourism businesses and cultural institutions in underserved communities. She is also the President/CEO of the Cultural Heritage Alliance for Tourism, Inc., a tourism and business development company based in Miami, FL.

Jones is the founder of some of the most innovative tourism initiatives designed to create diversity, equity, and inclusion in the travel & tourism industry such as Culture on Shore (www.cultureonshore.com), the world's first global marketplace for cultural heritage tours + activities. She is also the founder of the National Blacks in Travel & Tourism Collaborative (www.blacksintourism.org), an initiative leveling the playing field for small black and brown travel & tourism businesses, assisting them in accessing equitable opportunities in the industry through the Black Tourism Talent Directory (www.blacktourismtalent.com) and Diversity Tourism Academy (www.diversitytourismacademy.com) both launching in 2021.

Jones is the founder for the National Cultural Heritage Tourism Summit. She is a tourism development consultant working with destinations to develop programs that leverage cultural heritage tourism as well as engages and positions local community assets to attract cultural travelers to businesses and attractions in underserved communities within destinations.

Jones serves on the United States Travel and Tourism Advisory Board, Destinations International's Global Leadership and Governance and Nomination Committees, and the Future of Tourism Coalition Advisory Board. She is a Reverse Exchange Fellow for the U.S. Department of State's Young Leaders of the Americas Initiative and presented a Cultural Heritage Tourism Summit in Montego Bay, Jamaica in July 2019 supported by the U.S. Embassy. She was tapped by the Belize Tourism Board to serve as keynote speaker for the 2019 Annual Tourism Conference. Currently, she is pursuing a Master's in Business Administration degree from Florida International University graduating Spring 2021.

She is a keynote speaker on diversity & inclusion in the tourism industry, leveraging opportunities in cultural heritage tourism and local stakeholder engagement through community tourism.
Carolina Rendeiro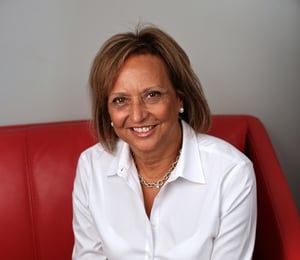 Carolina Rendeiro is the Honorary Consul of Portugal in Miami and the CEO of Connect2Global. She is a high-energy professional with a strong expertise in international development, with special focus on international marketing and business development, and a proven ability to engage with members of the public and private sector, locally, statewide and internationally.
She has been consistently recognized for contributions in development and marketing efforts, with attention to detail, strong project management skills and developing long-standing professional relationships over her 34+year career.
A strong proponent of community involvement and of the importance of creating synergy
between businesses and their communities, she has merged her passion for community and entrepreneurship in her role as CEO of Connect2Global, and as the Honorary Consul of Portugal-Miami.
Active in community, she currently serves on the Executive Board of the Coral Gables Chamber of Commerce, TRUIST Advisory Board, Executive Board of The World Trade Center Miami, NFTE Advisory Board, and DEC Advisory Board. Also, she serves as State Representative of Florida for SCI, Country Representative of Portugal for SCI, and President of OWIT South Florida.
"There is no time like the present to start crossing borders and expanding your horizons, there is a world of opportunity waiting for you." - Carolina Rendeiro
Deborah B. Stern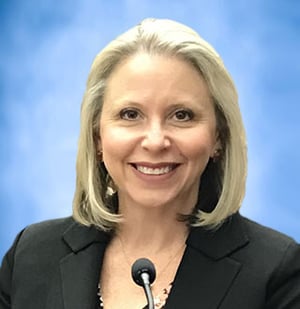 Deborah B. Stern is a Member in the Import and Export Practice Group of Sandler, Travis & Rosenberg, P.A., resident in the Miami office. Ms. Stern advises domestic and multinational clients on both U.S. and foreign customs compliance and other trade matters. She concentrates her practice in traditional customs areas, such as tariff classification, seizures and penalties, country of origin marking, valuation, trademark infringement, broker compliance, bonded warehouses, government procurement, trade preference programs and free trade agreements, as well as the World Customs Organization's Harmonized System. With special emphasis in the high-tech sector, she has substantial experience in almost every product area of the tariff schedule.
Prior to joining the Firm, Ms. Stern spent five years with U.S. Customs and Border Protection in Washington, D.C., where she authored nationally binding interpretive rulings and agency determinations on tariff classification, NAFTA eligibility and country of origin marking; assisted in litigation matters before the Court of International Trade; and coordinated with other regulatory agencies on customs and trade policy issues.
Ms. Stern was also a U.S. delegate to the WCO's Harmonized System Committee and HS Review Sub-Committee, representing U.S. interests in international classification disputes and legal and interpretive amendments to the HS. In this capacity she negotiated the 2007 amendments to the HS Explanatory Notes and was a member of a multilateral group that drafted revisions to the Explanatory Notes for the high-tech chapters of the HS (84, 85 and 90). She also participated in international negotiations on NAFTA matters and the U.S.-Chile FTA.
Ms. Stern holds a B.A. from Florida State University and a J.D. from FSU's School of Law, graduating with cum laude distinction for both degrees. She is a member of the state bars of Florida and Virginia (inactive). She previously served in the international law section of the American Bar Association, the international section of the Florida Bar Association, and Customs Lawyers Association. She is a past president of the South Florida chapter of the Organization of Women in International Trade (2008-2010), and has been active with the Florida Customs Brokers & Forwarders Association, and the Customs Committee of the high-tech trade association CompTIA, serving as chair of its HS Work Group since 2014. She was appointed to the Board of Directors of the World Trade Center Miami in 2021. She actively engages in the educational programming for legal and trade organizations.
Areas Of Practice
Compliance Reviews, Manuals & Procedures
Country of Origin Determination and Marking
Food, Beverage & Perishables (USDA Regulated)
Import, Customs & Related Regulatory Compliance
Importer Self-Assessment (ISA) Support
Section 232 & 301 Exclusion Requests