Week of March 28th
The World Trade Center Miami (WTCM) participated in a mission to Israel led by Daniella Levine Cava, Mayor of Miami-Dade County, organized by the Greater Miami Chamber of Commerce.

Joining the mission were:
Virginia Sánchez, American Airlines & Chair of the WTCM Board

Ivan Barrios, President/CEO, WTCM

Lee Sandler, Sandler, Travis & Rosenberg, PA and past Chair of the WTCM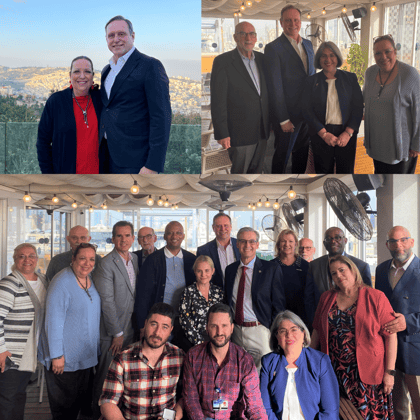 The WTCM also hosted a reception from the Inverclyde Chamber of Commerce to welcome their inbound delegation of companies from Scotland. We were joined by Jose "Pepe" Diaz, Miami-Dade County Board of County Commissioners and Miami-Dade County International Trade Consortium (ITC) Chairman as well as member of the ITC and other Miami business organizations.