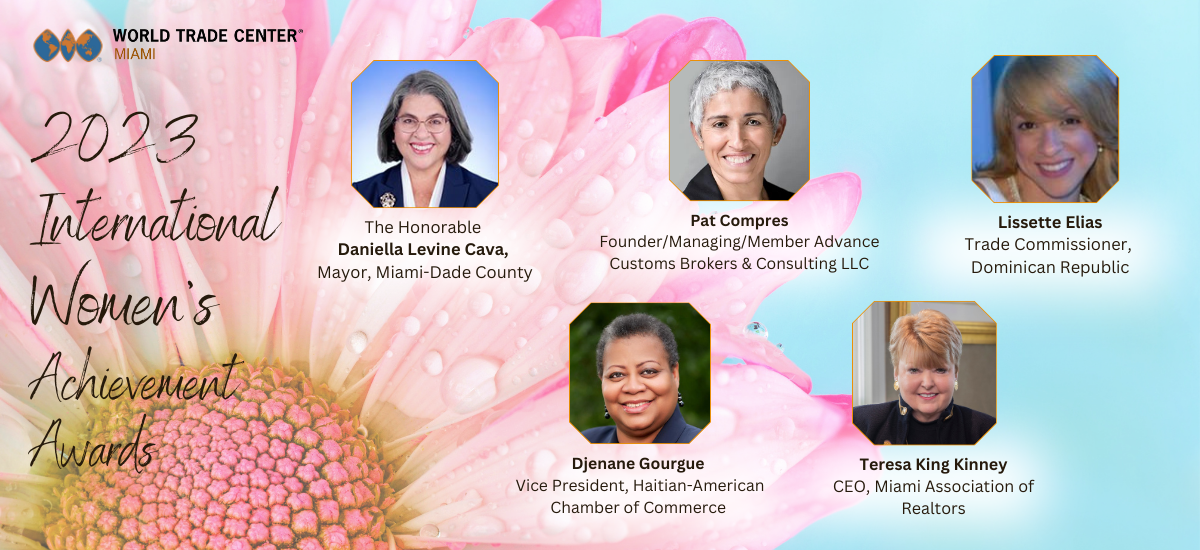 International Women's Day has been celebrated by the United Nations (UN) since 1975. The UN's annual commemoration serves to highlight women's issues globally and focuses on their achievements. In 2004, the World Trade Center Miami decided to sponsor this event annually to recognize women who have inspired others to make major achievements in international business.
This award recognizes recognizes exemplary women and their role and leadership in international business or trade, their commitment to advancing relations between our community, state and/or the U.S. & other countries as well as their role in creating and supporting jobs and fostering economic development.
The World Trade Center Miami and South Florida's international business community, will be celebrating the 20th Annual International Women's Achievement Award on May 5, 2023. We will honor extraordinary women who understand the importance of trade for our community.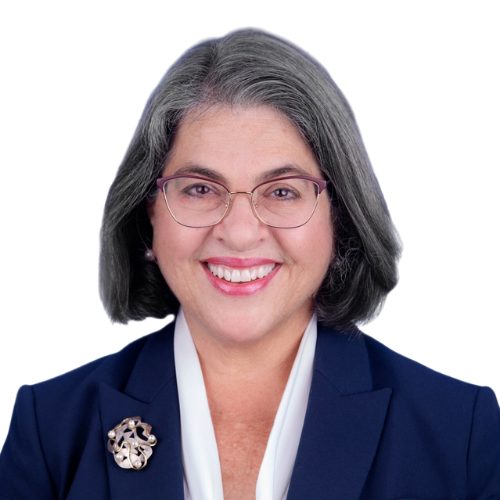 The Hon. Daniella Levine Cava
Mayor, Miami-Dade County
Daniella Levine Cava was elected Miami-Dade County's first-ever woman Mayor in November 2020. She enters the Mayor's office following a 40-year career as a relentless advocate for South Florida families in public service and elected leadership.

A social worker, lawyer, and community activist, she was first elected in 2014, and re-elected in August 2018, to serve as the Miami-Dade County Commissioner representing District 8. She came to elected office after having served as an advocate for South Florida families for over 30 years. In 1996, Mayor Levine Cava founded Catalyst Miami to help low- and middle-income families through service, education, and advocacy. Catalyst helps approximately 5,000 people each year to become more self-sufficient and civically engaged

As Miami-Dade County's Mayor, she oversees a metropolitan government with nearly 30,000 employees serving nearly 3 million residents, managing an annual budget of approximately $10 billion. Mayor Levine Cava's administration is focused on building a stronger, more inclusive, more resilient Miami-Dade: prioritizing reforms to make our county safer and prevent gun violence through the Peace and Prosperity Plan; restoring and reinvigorating a thriving economy that delivers economic security for Miami-Dade businesses and families and attracts new industries; saving Biscayne Bay and building and protecting our environment; and directly engaging with residents to make local government more responsive, transparent, and accountable.

She is the Immediate Past Chair of the South Florida Regional Planning Council (SFRPC) She has served on the Florida Bar Committee on Legal Needs of Children; the boards of League of Women Voters, Orange Bowl Foundation, North Dade Medical Foundation, South Florida Health Information Initiative, and several national boards. She's won numerous awards from various organizations including: the Commission on Ethics, Red Cross, American Society for Public Administration, ACLU, National Council of Jewish Women, League of Women Voters, among others.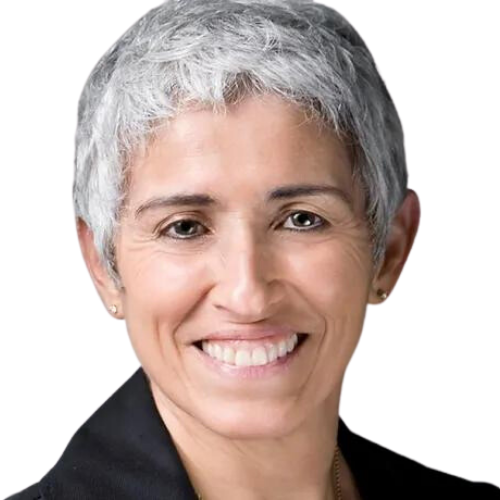 Patricia Compres
Founder/Managing Member, Advance Customs Brokers & Consultants
Pat Compres began her career in the produce industry in 1986, when she founded C &C Trading Company, which imported produce from the Caribbean. In 1989, she founded Customized Brokers Inc., a U.S. Customs brokerage firm dedicated to clearing fresh fruits and vegetables. In 2009, after 20 stellar years, she sold the company to Crowley Maritime. She returned to the industry in 2013, founding Advance Customs Brokers & Consulting LLC, a firm dedicated to clearing produce through US Customs, USDA and FDA nationwide. In addition to clearing cargo, Compres advises customers on the importing process and on structuring commercial transactions, and provides consulting services for C-TPAT, ISA and other government programs. She also advocates and troubleshoots for clients on issues that affect their imports. Throughout her career, she has lobbied Washington on behalf of produce importers and has changed the way the clearing process is approached by the U.S. Customs brokerage industry. Compres served as USDA Committee Chair for the Florida Customs Brokers & Freight Forwarders Association, and served as member of the Board of Directors for the Produce Marketing Association's Global Committee.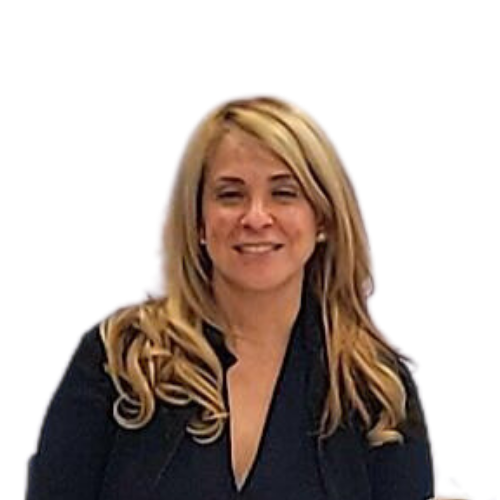 Lissette Elias
Trade Commissioner, Prodominicana Dominican Republic
Lissette Elias, an expert of Trade and Investment at the Center for Export and Investment of the Dominican Republic (CEI-RD), known as PRODOMINICANA, has 20 years of experience working in Foreign Direct Investment and export promotion. She has been the Trade Commissioner in the State of Florida since 2009 and has been responsible for the overall promotion of FDI in different sectors including renewable energy, mining, tourism, free zones, information technology and real estate, as well as the agroindustry sector. Elias has been in charge of coordinating trade missions to the Dominican Republic with different government agencies in the State of Florida and has been actively involved on investment conferences promoting the DR business climate. Elias is also responsible for promoting the export sector of the Dominican Republic, especially the agroindustry products in the Floridian market. She has worked on the DR-CAFTA Trade Agreement implementation with Dominican exporters to the US. She has served as President for the International Trade Association in Florida and is an active member of the planning committee for CHRIS (Caribbean Hotel & Resort Investment Summit). Elias hold a law degree, Masters in International Trade and FDI from American University, Washington College of Law, Washington, D.C. and a Juris Doctor from the Dominican Republic
Djeanne Gourgue
Vice President, Haitian American Chamber of Commerce of Florida
Djenane Gourgue founded the Haitian American Chamber of Commerce in 2012 with four of her colleagues to help the Haitian and Haitian American businesses in the South Florida. Region. In 2020 she was elected Vice President. Since then, she has been active in the Chamber by working for and with other partners to build a strong local economy, and to be a strong advocate for business and other member benefit programs. The Chamber embraces a collaborate approach to working with government and community entities for the prosperity of the community. Her other interest has been mentoring young girls. She assists in company strategies around empowering young girls in their educational endeavors and has assisted with large charitable contributions to organizations like Girls Who Code. Gourgue owns her own company, Afro Caribbean Groove LLC, a marketing and community outreach platform and has utilized it as a social media and mass communications outlet to reach her broad and diverse audiences in real time with valuable information on career opportunities and to promote the activities of the chamber and its members. Gourgue has volunteered in the Broward County Cultural Division; the Susan G Koman Center, both the Miami and West Palm chapters, and currently serves on the board of the Jersey School of Nursing in Fort Lauderdale. She holds a BS from New York Institute of Technology and several certifications from Registered Health Information Technicians.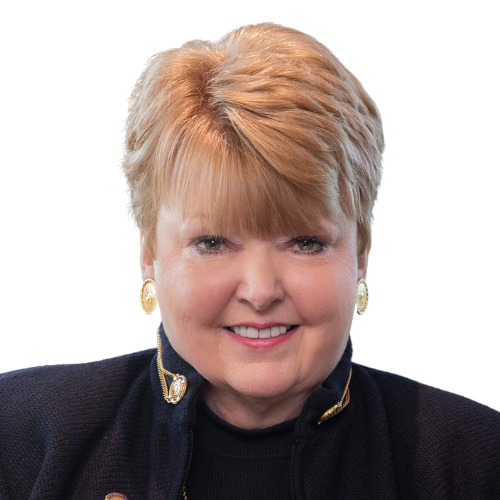 Teresa King Kinney
Chief Executive Officer, Miami Association of Realtors
Teresa King Kinney is Chief Executive Officer of the 60,000-member Miami Association of Realtors (MIAMI), the largest local Realtor® association in the nation. MIAMI is celebrating 103 years of service to the industry, the public and the community. The Association also hosts the prestigious Global Real Estate Congress annually and has partnerships with more 245 international organizations throughout the world. Kinney has served in numerous leadership positions for the state and national associations of Realtors® as well as other state and local organizations and has been a leader in international real estate for 30 years. Kinney is a noted speaker and consultant on leadership, association management, and international real estate.
She has presented numerous leadership and professional development seminars at state, national and international association meetings across the U. S. and worldwide. Kinney has been CEO for the Miami Association for 30 years and she and the association have received many awards locally, nationally and internationally. The Association has eight (8) full services offices in Miami-Dade, Broward and Palm Beach Counties and they are currently building a new state-of-the-art Miami Realtors Global Headquarters. Kinney has received an extensive number of prestigious awards, including the Magel Award of Excellence, the highest distinction the National Association of Realtors bestows on association executives.