Do you have a passion for international business and trade? Are you looking to make difference in Miami's dynamic international community?
Nominate yourself or someone to the World Trade Center Miami (WTCM) Board of Directors.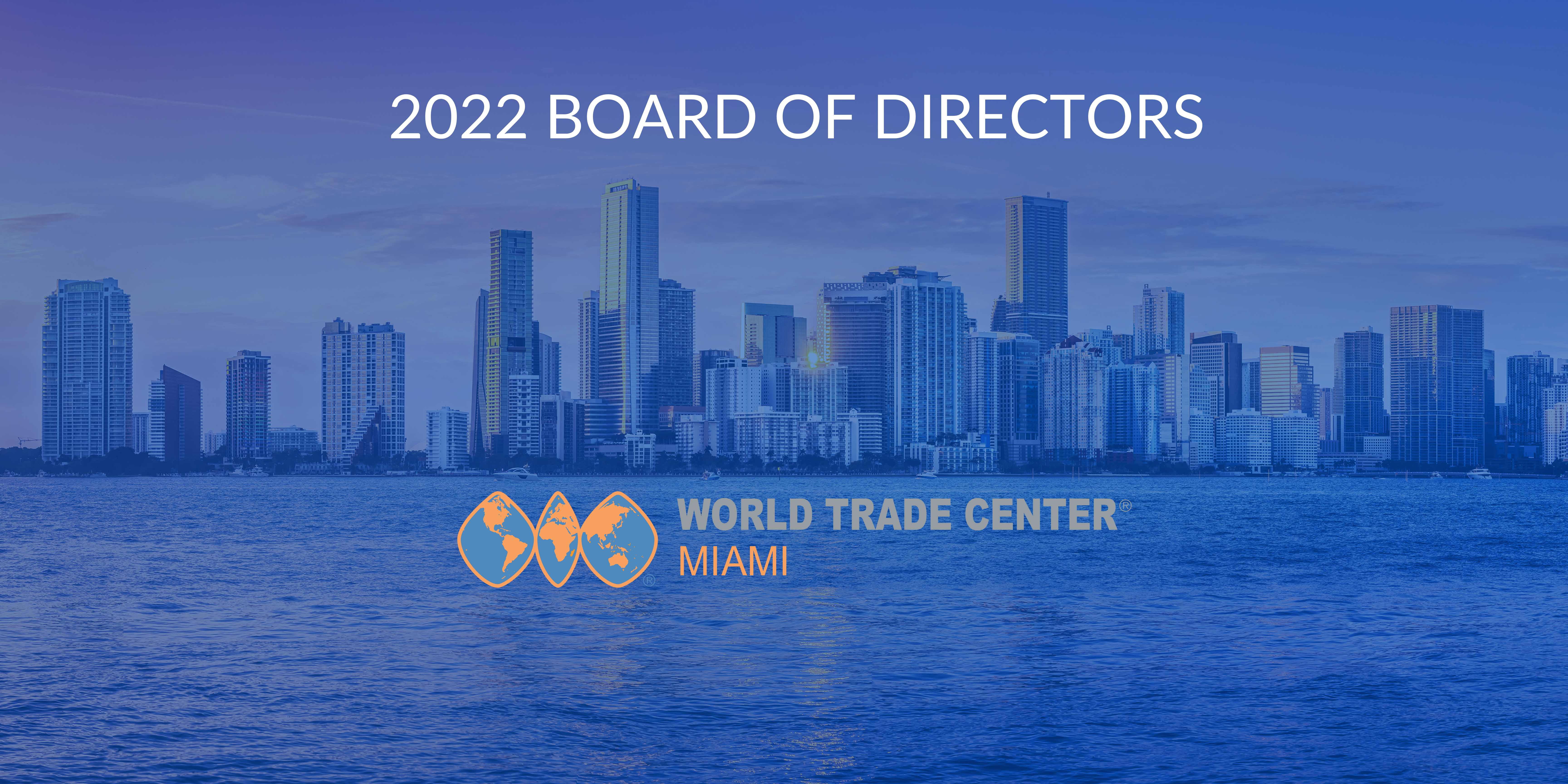 MIAMI'S PLATFORM FOR INTERNATIONAL BUSINESS
Join our Board
Call for Nominations for WTCM Board of Directors 1-Year term is now open. Deadline to submit nominations is October 15, 2021.
The Board of Directors provides strategic leadership, governance, establishes policy, oversees the operations and financial performance of the World Trade Center Miami. Board members must work/be based in Miami-Dade County.
About us
The World Trade Center Miami (WTCM), connects small and medium-sized businesses to the global marketplace.

With over two million company members in over 314 World Trade Centers in 91 countries, our reach is truly global. We help connect businesses to their next customer, expand to international markets or make global connections.

World class events like our annual Americas Food and Beverage Show - the ideal meeting place for decision-makers and buyers from all sectors of the food and beverage industry. The Air Cargo Americas Show is held biennially and brings together top executives from all sectors of the aviation and logistics industry. Supply Chain Americas Conference is held annually and in conjunction with the Air Cargo Americas Show and is one of the leading events focused on innovation and resiliency in the global supply chain.

WTCM also produces and organizes top events and forums celebrating the diversity of the international trade community like our annual International Women's Day Award program and Miami World Trade Month as well as VIP briefings and training and educational programs on the latest trade regulations and trends.
To view our 2021 Board of Directors, click here.